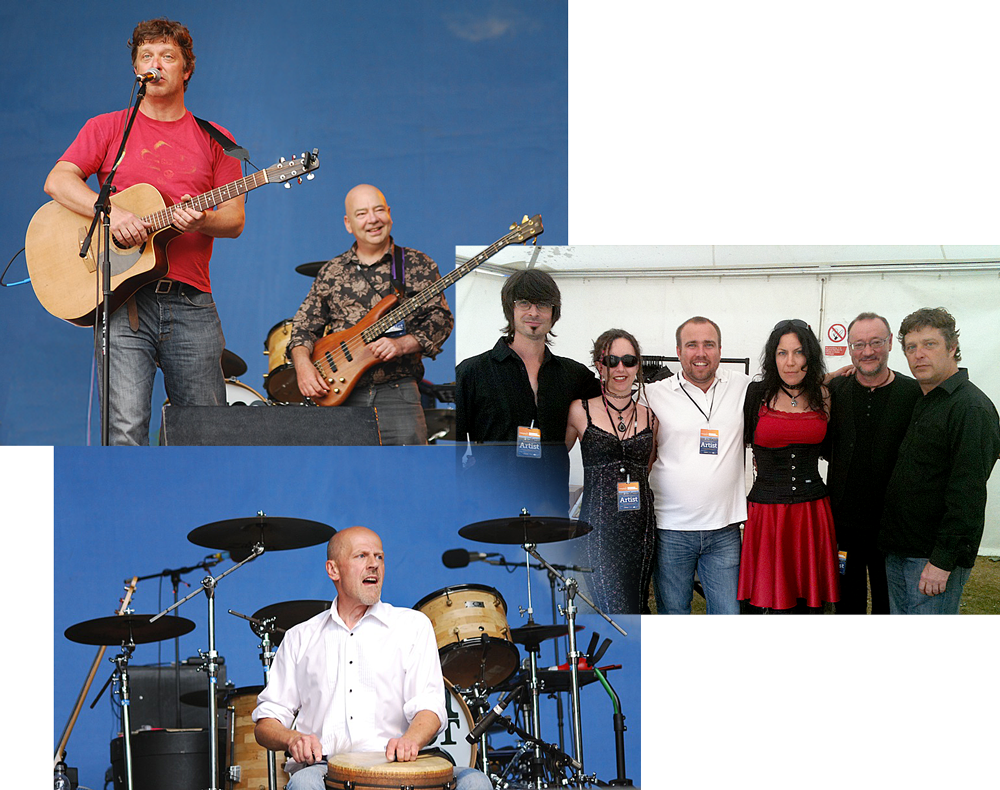 ---
Carl Picton is the product of "a South East London comprehensive and a left wing home... an Irish mother and English father who passed me down… a heart just dark enough for this dirty town... "
"The Carl Picton Cartel is something of a movable feast with anywhere between 2 and 6 musicians appearing at any one time! They're rapidly earning a reputation as a formidable live act on the London circuit with their brand of good-time-yet-food-for-thought classic, timeless tunes..."
The Cartel is a colourful collection of musicians consisting of bassist Tim Clark, with drums and percussion from Jon Bongly, angelic vocals from Nicola Rose, and top brass section Hubert Spall and Dr Bill Crow on tenor and baritone sax and trumpet respectively. In addition, Dr Crow adds his keyboard talents to the mix.
You can hear four live tracks by the band here.

The Cartel played at the Greenwich Summer Sessions on Sunday 25th July. We opened the proceedings at the Old Royal Naval College, Greenwich, SE10 9LW.
A 4-track live EP is available on this site, you can hear the tunes here, and you can buy it here
The debut, pre-Cartel album THE DEATH OF THE GREAT BRITISH BOOZER is available on this site, is soon to be released on i-Tunes and work is underway on the full band follow up... Watch this space!